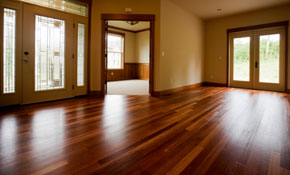 One of the most important choices for any home or business is flooring. There are many different options, and since people will be looking at it and walking on it every single day, you want to make the right choice. Similar to other home installations, the variety of flooring options reflects the many different kinds of lifestyles, usage patterns, and budgets that people have. Choosing flooring for a formal dining room may involve different factors than a garage, just as flooring for a bathroom in Joshua, TX might require different style considerations than a laundry room in Los Angeles.
Here at R2 Construction Inc., we offer multiple options for your flooring, which will let you stay in control of the style and appearance of your floors. Our company can install reliable, durable, and customizable floors in Joshua, TX, no matter what your specific happen to be. Whether you want tile flooring in your new master bathroom, carpeting in the entryway to your office, or wood flooring in the kitchen, we have the selection and the expertise to get the job done right.
For something as important as flooring, you want to rely on a company that lets you control the process, to make sure you are completely satisfied with your floor for many years to come.