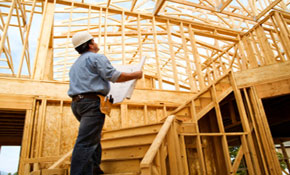 Carpentry is a skilled trade that involves working with and crafting wood into large-scale structures like houses and walls, but also more detailed work like cabinets, decks, staircases and other structural needs for homes and businesses. If you have a project in Joshua, TX that will require the skill of a carpenter, R2 Construction Inc. can provide reliable and experienced professionals that will work with you in order to complete the project to your exact specifications.
Whether you want to build a tree house, a new fence, a deck, or any other wood-based structure, a skilled carpenter is key to insure your project is done safely. The experts at R2 Construction Inc. have years of experience satisfying the carpentry needs of people just like you.
Framing is the most common carpentry job, and it refers to light-frame construction of houses. The design specifications of every structure is different, depending on the future function and requirements of the building, so professional planning is required. The framing of every building is the first and most important step before other construction details can be confirmed. We will help you with every aspect of your carpentry or framing project literally from the ground up.