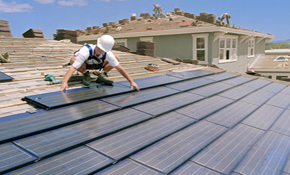 Whether you are building a shed, a house, or an office building, roofing is a key aspect of construction. Different building types require different kinds of roofing, and making the right choice can be a challenge. Depending on your location, the style of roof is also a very important decision. Do you want your roof to stand out? Or do you want it to flow naturally with the surrounding buildings?
The two parts that most roofs are composed of are the outer skin (weather-proof section) and it's supporting structure. The internal structural details as well as the outside conditions must be considered before moving forward with any roofing project.
With R2 Construction Inc., you can be confident that all of your specific needs will be taken into consideration. From the rafters to the shingles, your new roof will protect you from the elements for many years to come. From our many roofing options, you can find one that suits your needs and fits your budget, while giving you the durability you need and the appearance you want.