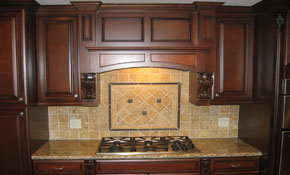 Choosing the right cabinets may be easy to overlook when planning a kitchen or bathroom remodel, but they are vital to the overall appearance and style of any newly remodeled space. Some remodeling projects are done specifically to add cabinet space as the needs and functions of certain rooms change for families.
Working with a company that provides custom cabinet design is the best choice to guarantee satisfaction with the end result of your project. R2 Construction Inc. is well-versed in modern styles of cabinet design and can give you their expert opinion for all of your important aesthetic decisions. What kind of handles do you want? Do you want the cabinets to blend into the background of the room, or intentionally stand out as a stylistic choice? What are the intended functions of the cabinets? How many shelves do you want and how tall would you like them to be?
These are the sort of questions that must be asked and considered before beginning a time-consuming remodeling project, and our skilled designer at R2 Construction Inc. can speed this process along and make sure that you have a wide variety of design options to choose from.