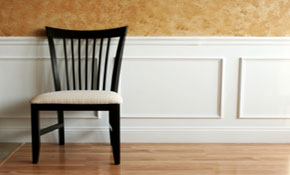 Trim work, commonly called molding or coving, is a decorative addition to the corners or edges of walls, doorways, or windows. Molding can be very intricate or very simple, and as a subtle decorative tool, it is quite effective as a finishing touch on any remodeling or construction project.
There are hundreds of different trim styles, but one of the most common types is designed for the 90-degree angles where walls meet ceilings. Filling that space with molding can create an elegant and completed appearance to any room. Molding can be made of plaster, wood, or less commonly, plastic. For certain jobs, a talented carpenter can customize molding to fit the decorative style of your home.
Let the visionary carpenters and expert designers at R2 Construction Inc. help you choose the style of trim molding that will best suit your home, then install it quickly and carefully to get your home looking its' very best!