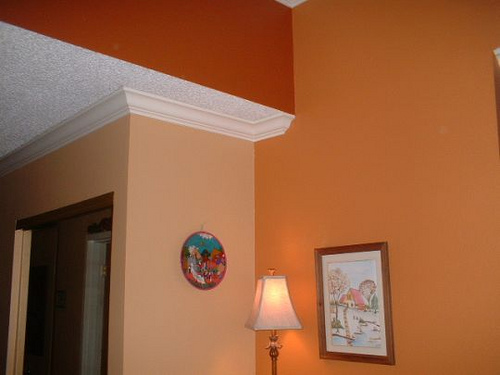 One of the first and most important questions when choosing paint is whether you need interior or exterior paint. People want the outside of their structures to look just as good as the inside, so choosing the right kind of paint is key.
Exterior paint is specifically designed to hold up against the elements, and it stays flexible, even after drying, so it can expand and contract as the temperature and humidity change throughout the year. It has to be resistant to damage from moisture, since it might be exposed to rain and snow, and it usually has some sort of resistance to mold, mildew, and fungus.
There are far more options for interior paint, since it does not need to protect against as many factors as exterior paint. You can choose interior paints with varying sheens and glosses that can greatly add to the aesthetic effect of your home. However, interior paint do not hold up in extreme conditions of moisture or direct sunlight the same way that exterior paint does.
The two types of paints fulfill very specific functions, and should only be used as their design intends. The professional of R2 Construction Inc. can help you make the best choice for all of your interior or exterior painting needs.